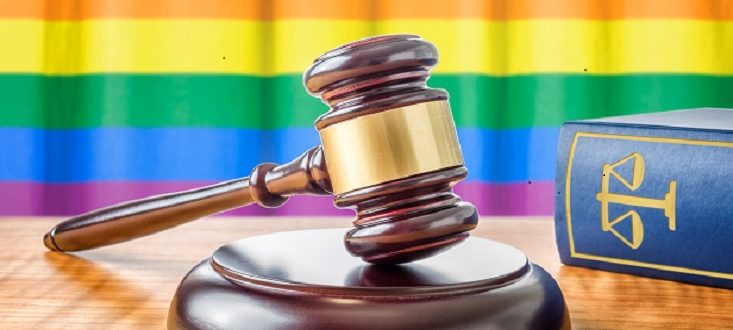 Superior Court Case Confirms the Right to Retroactive Common Law Marriage Determination for Pennsylvania Same-Sex Couples: Provides Pathway to Important Rights and Benefits
A recent Pennsylvania Superior Court case confirms that same-sex couples in Pennsylvania have the same right to prove a common law marriage as opposite-sex couples under the United States constitution, applying the Obergefell v. Hodges and Whitewood v. Wolf cases retroactively. The opinion issued this week, In Re Estate of Carter, states: "[S]ame-sex couples have precisely the same capacity to enter marriage contracts as do opposite-sex couples, and a court today may not rely on the now-invalidated provisions of the Marriage Law to deny the constitutional reality." Read the full opinion here. This case follows several similar trial courts decisions in Pennsylvania, including courts in Bucks, Chester, Montgomery, Delaware and Philadelphia counties, which have all entered orders retroactively recognizing same-sex common law marriages entered into prior to 2005.  Since all common law marriages were abolished in Pennsylvania in January 2005, couples must have entered into a common law marriage before that date.   
Outside of Pennsylvania, laws governing common law marriages vary widely.  The majority of states, including New Jersey, do not recognize common law marriage at all.  The following states recognize common law marriage in some capacity: Alabama, Colorado, District of Columbia, Georgia, Idaho, Iowa, Kansas, Montana, New Hampshire, Ohio, Oklahoma, Rhode Island, South Carolina, Texas and Utah.
Below, we address frequently asked questions regarding eligibility for common law marriage in Pennsylvania and the benefits of establishing that status.
What is a common law marriage?
Many people have misconceptions about common law marriage and what it takes to establish one.  Marriage in Pennsylvania is a civil contract.  There are two types of marriages:  (1) ceremonial and (2) common law.  A ceremonial marriage is a "marriage performed by a religious or civil authority with the usual or customary ceremony or formalities."  By contrast, a common law marriage is a marriage by express agreement of the parties by words uttered in the present tense for the purpose of establishing a marriage. 
Common law marriages contracted on or before January 1, 2005 are valid in Pennsylvania. After that date, common law marriages were abolished in Pennsylvania. Proving a common law marriage status can be particularly important for same-sex couples who have been in a long-term relationship and are seeking rights and benefits based on their marriage to one another.
The most important and central requirement for a common law marriage is the exchange of "verba in praesenti", or words in the present tense that the couple wishes to establish a marriage with each other.  The words do not need to be in any specific form, but must indicate an agreement to enter into a marriage when spoken.  Many same-sex couples held ceremonies and exchanged vows before 2005, and the exchange of such vows can fulfill the requirement of "verba in praesenti."  But a mere casual and/or private conversation between partners can also fulfill this requirement, as long as these words contained an agreement to enter into a marriage at that time.
Other types of evidence can also be helpful in establishing a common law marriage.  Constant cohabitation and "holding out", or acting as a married couple publicly, are both secondary evidence for the existence of a common law marriage.  Importantly, prolonged cohabitation alone (i.e. the common misconception of a common law marriage requiring living together for seven years) is not indicative of a common law marriage.
Common law marriage cases in the context of a divorce action are typically decided by the Family Court division of Court of Common Pleas, while those involving a death benefit are heard in the Orphans' Court division.
Who is eligible for common law marriage?
Both same-sex and different-sex couples who entered into a common law marriage before January 1, 2005 are eligible for a declaration of common law marriage declaration, a court order that grants all the rights and benefits that are afforded to legally married individuals in Pennsylvania.  Even if you obtained a marriage license with your spouse following marriage equality in Pennsylvania (May 20, 2014) or nationally (June 26, 2015), but you had a ceremony before 2005, you could be eligible for a declaration of an earlier, common law marriage date if you meet the requirements. This is important because some benefits (such as Social Security or alimony benefits) require a certain length of a marriage in order for a spouse to access such benefits.
Under the U.S. Supreme Court decision in Obergefell v. Hodges, the United States Constitution requires that Pennsylvania allow same-sex couples to enter marriage on the same terms — whether ceremonial or common law — as are accorded different-sex couples.  Thus, it follows that Pennsylvania courts have the power to retroactively declare same-sex relationships to be common-law marriages if they would accord the same status to a heterosexual union.
What rights can I get as a result of having a common law marriage recognized?
Common law marriages are marriages. That means that they come with all of the same rights, benefits and responsibilities of legal marriage, including a zero percent tax rate on Pennsylvania inheritance tax, access to Social Security survivor benefits and access to pensions and other assets. A declaration of common law marriage also allows spouses to take advantage of divorce laws, giving them access to alimony determinations and division of marital property through equitable distribution.
Some important rights/benefits same-sex spouses have obtained by proving a common law marriage include:
Equitable distribution of marital property in a divorce action;
Alimony in a divorce action;
Social Security Survivor Benefits;
Pension/Retirement benefits;
Refund of Pennsylvania inheritance taxes paid for the estate a deceased partner;
Amending a death certificate of a deceased partner to include the marital status as "married" and adding the surviving spouse's name; and
Intestate succession (inheritance without a Will) from a deceased partner.
To learn more about common law marriage in Pennsylvania and whether you may qualify, contact Jerner Law Group, P.C. at 215-843-6000 or info@jernerlaw.com