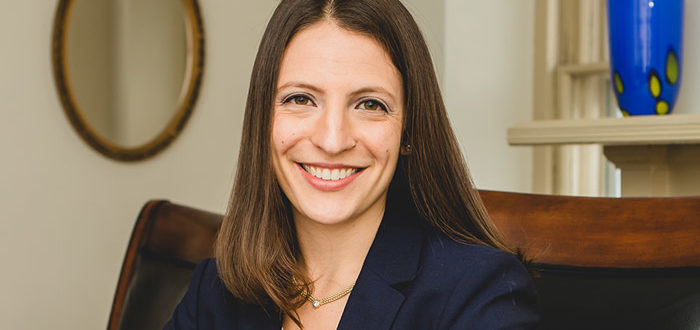 Attorney Leora Cohen Schiff Joins Jerner Law Group, P.C.

We are thrilled to welcome Leora Cohen Schiff, Esquire, to Jerner Law Group, P.C.

Prior to joining Jerner Law Group, P.C., Leora worked as a family law attorney in the Philadelphia offices of Cozen O'Connor. Leora's practice is focused on family law and assisted reproduction law in Pennsylvania and New Jersey. She handles a wide range of matters both in and out of the courtroom including divorce, support, custody, equitable distribution, prenuptial and postnuptial agreements, egg and sperm donor contracts, and gestational carrier agreements.

Leora uses her experience to provide clients with practical and creative solutions. She is constantly interacting with her clients to ensure that they feel educated, empowered, and confident in their decisions. Most importantly, Leora is a fierce advocate for her clients.  

Leora earned her J.D. from Georgetown University Law Center in 2016 and her undergraduate degree in political science from Rutgers University in 2011. During law school, she was a volunteer student attorney with the Georgetown Law Domestic Violence Clinic. Following law school, she clerked for the Honorable Guy P. Ryan, J.S.C., Family Division of the Superior Court of New Jersey. 

Leora can be reached at LSchiff@JernerLaw.com or at 215-987-2397.